Feature image credits Osnabruck Police
Donald Trump is definitely making partying great again after nearly 5,000 carrot-colored (I think it has something to do with his hair) ecstasy pills were found by German police in the north-western city of Osnabruck.
Turns out the drugs were being sold on the internet with the slogan "Trump makes partying great again". I mean, that's definitely something I could be proud of. Not only that but the pills were a very close match to the current POTUS.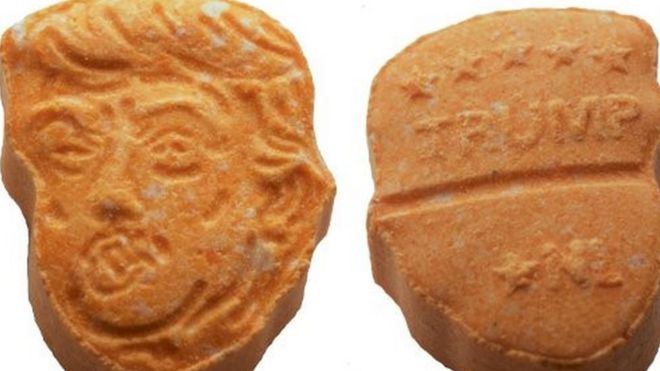 Credits Osnabruck Police
German police have arrested an Austrian Father and son duo. After searching a vehicle driven by the suspects, the police discovered five bags of the pills and a large amount of cash roughly €40,000 or $47,000.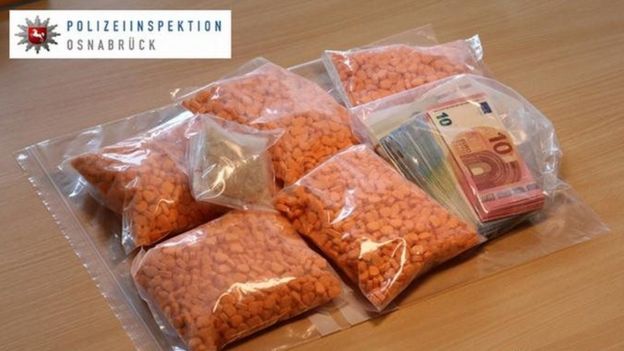 Credits Osnabruck Police
It is believed the drugs originated from the Netherlands, where the two suspects were traveling from.
In recent reports, ecstasy has known to be getting stronger and causing a rise in the number of hospitalities among users. Users are noted to being treated for mental and behavioral issues. Meanwhile, in places like Canada and the US, ecstasy can sometimes be laced with a deadly narcotic known as fentanyl, which is quickly becoming a very deadly epidemic among users.
Way to go Dad, here's to setting a great example for your kid. Tsk tsk.