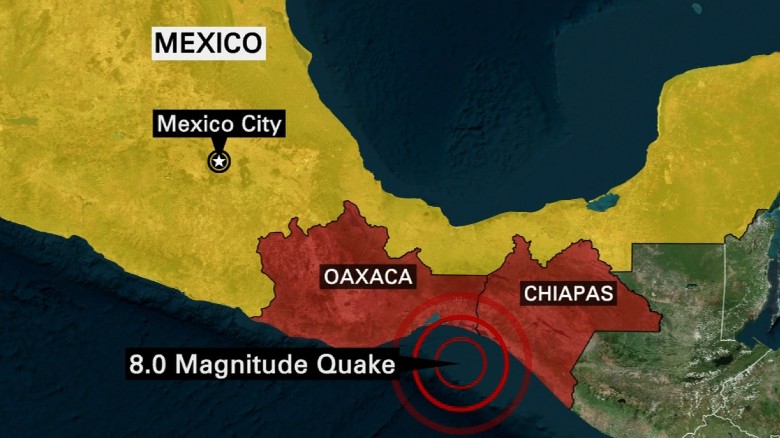 A magnitude 8.0 earthquake struck off the Southern Mexico coast late Thursday at 9:49 PM Pacific time.
The earthquake could be most felt in parts of the Chiapas area, Guatemala and El Salvador.
"There may be some damage closer to the epicenter, but it's pretty far away from the mainland," said USGS geophysicist Jessica Turner.
At this moment the earthquake is a reported magnitude of 8.0 and depth of 33 kilometers (20 miles), according to the Pacific Tsunami Warning Center. It was a particularly shallow quake, according to Jana Pursely, a geophysicist at the USGS.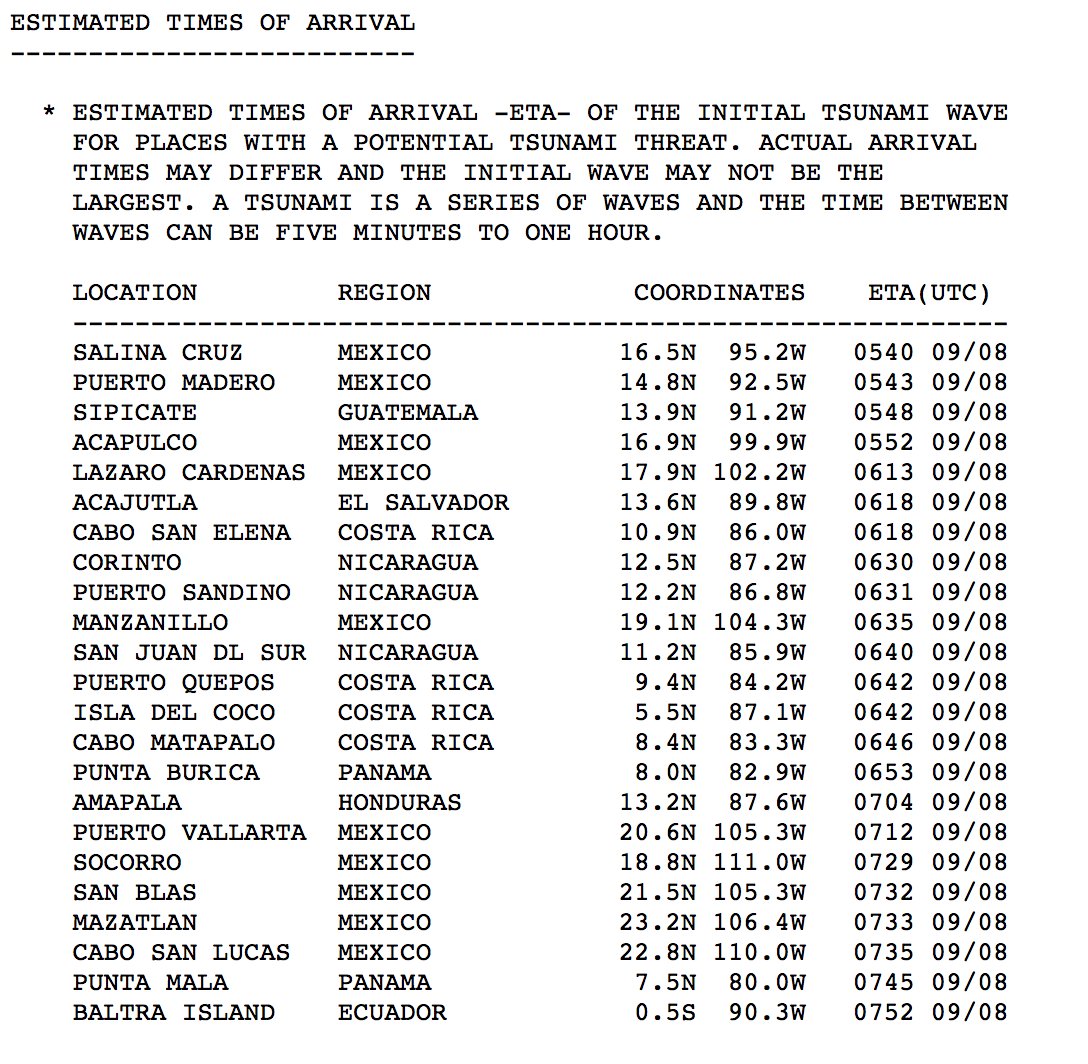 A tsunami is not expected for California. Although tsunami waves are possible within the next three hours on some coasts of Mexico, Guatemala, El Salvador, Costa Rica, Nicaragua, Panama, Honduras and Ecuador.
Mexico's President Enrique Pena Nieto tweeted, "Civil protection protocols are activated, including the National Emergency Committee."
*UPDATE*
A tsunami has been confirmed in Mexico by the Pacific Tsunami Warning Centre with the largest wave at 0.7 metres, following a magnitude 8 earthquake off the sourthern coast which left at least three people dead.