When it comes to President Donald Trump, it is very clear that Americans are divided when it comes to their President.
Many will say that he is a terrible leader, a fool, a man with no place in politics, but despite what the critics say, Pres. Donald Trump is still a man of action.
Lets break down the Top 10 accomplishments in Pres. Trump's first four months of presidency.
1.) Lowest unemployment rate since 2001
The unemployment rate is at 4.3% in July, its lowest level since early 2001.
Although many can say that this can be attributed to his predecessor, Barack Obama. Let's be clear, Barack Obama became president during the recession of 2008. Employment was at 10% in October 2009. When Mr. Obama had left office, unemployment had dropped to 4.8%.
Even so, it is a working progress and Donald Trump has only been improving the unemployment rate since then.
2.) A Soaring Stock Market
Since Donald Trump stepped into office, the stock market has been soaring to new heights. As of Sept 27, 2017 the Dow Jones is currently sitting at 22,340.71, while other market indexes are also at or near record highs.
Hopes for action and reforms on tax policy, infrastructure spending and deregulation helped set the motion for the market to soar after Mr. Trump's victory in November.
3.) Budget Surplus
The federal government budget surplus of $182.4 billion in April, up $76.4 billion from the same month last year. This is the largest April surplus since a record set in 2001.
4.) Elected Supreme Court Judge


Credits Denver Post
Supreme Court Judge Neil Gorsuch was elected as one of the Supreme Court Justices thanks to Pres. Donald Trump. Gorsuch is noted to be a pro-life proponent similar to his predecessor Justice Scalia.
5.) Border Security
This has been a very controversial topic even during his presidential campaign, but notably one of his key points that made him so attractive to voters.
Within the four months of his presidency, there had been a 40% drop in illegal immigrants entering the U.S. as well as the deportation of many violent and repeat offenders.
President Donald Trump has been advocating the construction of a wall between the U.S. and Mexico. It is now becoming a reality as many government contractors have begun production of prototypes that will one day become the actual Wall.
6.) $100M to Flint

Everyone knows the story about the controversy in Flint, Michigan.
Due to the careless actions of elected officials, many people were essentially poisoned by tainted water. An investigation into the cause revealed that eroded water pipes were the culprit, but not just the water pipes, but also because officials had not bothered to introduce a water additive that would stabilize the water.
That is when Donald Trump stepped in and signed a law giving $100 million in funding to address the drinking water safety issues.
7.) Tough on North Korea and Syria
Inaction seems to be the answer when it comes to global affairs. Words are more notably and carelessly thrown around. Donald Trump, however, can be respected in this one aspect, he is definitely a man that will not take shit.
Syria


Credits BBC
The conflict in Syria has seen countless lives lost between the rebel fighters and the Assad regime. Donald Trump has said, "If… Mr Assad conducts another mass murder attack using chemical weapons, he and his military will pay a heavy price," and after an attack on rebel-held territory that killed 87 people, Donald Trump ordered the attack on the Shayrat airfield in Syria.
North Korea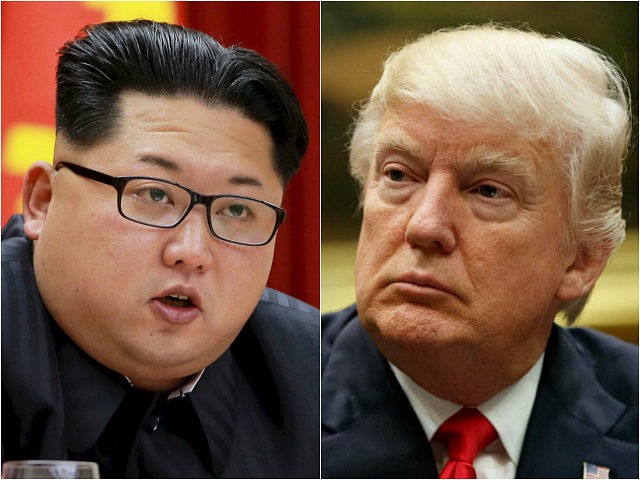 North Korea has always been a threat, now more so than ever. With their most recent nuclear and missile tests, as well as their claim that they have produced a nuclear-tipped missile, Kim Jong Un has become increasingly hostile towards America and their allies. Although currently no military offensive has been taken, Pres. Trump seems to be the only world leader that is standing up to this maniac Kim JOng Un.
8.) Regulating Government Agencies
President Trump signed an executive order on 13 March 2017 directing the heads of executive branch departments to eliminate all "unnecessary" agencies and reorganize those that remain to improve their "efficiency, effectiveness, and accountability," the order gave said department heads six months from the date of signing to come up with suggestions for this process.
9.) Energy Legislation
The Dakota Access Pipeline project, was halted under President Obama, but revived by President Trump and will begin commercial operations on 1 June 2017. Trump also issued an executive order to review lands designated as national monuments.
The review will consider all national monument designations of federal public lands since 1996 that are 100,000 acres or larger. Donald Trump singled out former President Barack Obama's "egregious" use of federal power in using the Antiquities Act to "unilaterally" place swaths of American land and water under federal control.
10.)Reinvestment
SoftBank $50B
Exxon $20B
Hyundai $3.1B
Apple $1B
Chrysler $1B
GM $1B
Bayer AG $1B
Toyota $600M
LG $250M